CMS-200 Control room management suite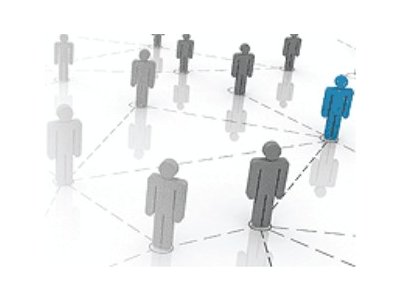 Barco's CMS software is an advanced control room management suite which allows for easy display wall management, efficient collaboration and fast decisionmaking in and beyond any control room. This software suite provides operators and decision-makers with easy access to video, images and data, and allows them to connect to this information, to configure how and where it is displayed, and to collaborate in the most efficient way.
Key features
Easy and timely access to any information (video, images or data), anywhere
Any display, from workstation to video wall
Cost-effective: no use for AV switches and proprietary cabling
Easy sharing within and beyond the control room
Hardware independent and flexible
Possibility to create user-defined lay-outs (perspectives)
User interface localized in many standard languages (incl. Arabic and Chinese)
Use of industry-standard hardware acceleration
Future-proof: versatile and scalable system can be adapted to changing needs
Focus on Information Assurance (e.g. secure user management or encrypted communication)
Ongoing operation due to redundant solution (automatic failover)
CMS iPad App for even more flexible content control of video walls
Seamless and risk-free integration into your control room
Barco's CMS suite is a hardware independent, networked visualization software package which seamlessly integrates into your control room environment. CMS relies on industry standard networks, application servers, software, decoding technologies, workstations and video walls. The risk-free approach of combining proven technology with a networked architecture gives your control room system an unmatched flexibility and availability.
Customers who have invested in a VMS or PSIM solution, can also benefit from the open and secure API in CMS, which allows the software to fit into the leading situational awareness applications (see video below).
All-round control room management
Barco's CMS monitoring and collaboration software proves its power in various control room type of environments. From Traffic and Surveillance scenarios to Utilities, Process Control, C4I and Broadcast uses, Barco's CMS suite allows operators to make the most of their complex networked control room environment.
Features
Distribution of information throughout the enterprise
Features
Central Server
Central setup & connection management
Central configuration database
Fully distributed & modular component technology
Fast setup
Browser based user interface
Auto-detection of network sources
Full redundancy support (optional)
Control Panel

Online configuration of sources, displays and system variables
Backup & restore capabilities
Scheduled backup
Advanced remote logging
Full localization support (optional)

Integration

Fully featured Web services based API covering all functions
Encrypted communication available
Legacy RS-232 and TCP/IP API support

Barco Apollo compatible API
Audit trail support (NERC, CIP-7)
Authorization & Security

Secure user management
Active directory & LDAP support
Roles & permissions
Firewalls engaged on all components
Encrypted access to administrative functions
Client Software
Zero maintenance
Automatically saves the user's work
Full localization support (optional)
Sidebar

Easily explore the complete system
Minimal use of screen estate
Live search for fast browsing
Source browser to open any source quickly
Fully drag and drop enabled
Minimal learning curve
Audio decoding of video streams
Full resolution and full frame rate preview of all supported sources

Mini display

Remotely monitor displays over the network with the actual preview of all sources shown
Drag and drop from sidebar to mini display for quick perspective changes
Integrated soft KVM for remote control of displays

Perspectives

One window with multiple sources
Perspectives can be opened and shown on both workstations and displays alike
Standard and custom Tiling configuration
Share your perspectives with other workstations or displays
Integrated soft KVM for remote control of sources
Decorators including: UMD, IDC, Source Name, Time (time zone aware), Date, Text, Logo, Message Ticker, Source status
Display Agent
Perspective management Save and load layouts (complete display presets including perspectives and applications)
Desktop Manager

Start, stop and position applications & sources freely over the complete desktop
Application automation (macro recording of mouse and keyboard actions)

Remote Pointer

Remote keyboard and mouse control from and towards other networked desktops (bi-directional)
Supported sources
Analog & Digital/Streaming Video
Analog (RGB) and Digital (DVI-I) sources
Networked desktops (VNC)
Networked multi-channel workstations & Applications (Pro Sources)
Intranet & Internet sources
Barco JPEG 2000 streams
Embedded & external audio formats
Localization
Default language: English
Available languages: French, German, Spanish, Portuguese, Chinese (Simplified), Arabic
Compatibility Requirements
Central Server
Barco certified server for networked visualization environment or any Microsoft Windows 7 Ultimate 64 bit, Microsoft Windows 8.1 Pro 64 bit, Windows Server 2008 R2 64 bit, Windows Server 2012 64 bit Server
Minimum 150 GB free hard disk space
Minimum 4 GB memory
At least 3.0 GHz quad core CPU or equivalent
Display Controllers
Any Microsoft Windows XP SP3 32bit, Windows 7 Ultimate 32 bit, Windows 7 Ultimate 64 bit, Microsoft Windows 8.1 Pro 64 bit PC
Nvidia Quadro 2000D preferred for full feature support
Frame Grabber support (in Barco controllers)
Minimum of 10 GB free hard disk space
Minimum 4 GB memory
At least 2.16 GHz quad core CPU or equivalent
Sidebar
Any Microsoft Windows XP SP3 32bit, Windows 7 Ultimate 32 bit, Windows 7 Ultimate 64 bit, Microsoft Windows 8.1 Pro 64 bit PC
Nvidia Quadro 2000D preferred for best feature support
Frame Grabber support (in Barco controllers)
Minimum 10 GB free hard disk space
Minimum 2 GB memory
At least 2.16 GHz dual core CPU or equivalent